Gal pal shared this link on her Pinterest which popped up on Facebook. I've seen the Bee Girl before and thought she was adorable but never followed through to find where she came from. I can't believe Twisted Fibers has this pattern listed for free. Better snag it up, copy it, save it, do what you have to before they come to their senses and charge for these adorable little creations.
Tales of Twisted Fibers
I have finally managed to write the pattern for the bee girl and here it is as promised 🙂
UPDATE(4 June, 2013): This pattern is among the "From Dream To Reality #69" Top Ten Fun Features. Yay! Thanks, Christine 😀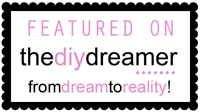 The pattern is only for the doll. Tutorial for glass frames and antennae not included. Sorry, I totally suck at working with wires; you're on your own there! 😦 But I'm sure many of you crafty readers will be able to figure out how to shape them by looking at the photographs. I used small lengths of copper wire to make these shapes and while the glass frame was left as it is, the wire 'feelers' were covered by tightly winding yellow yarn over them.
This pattern has not been tested and may contain errors (I suck at writing patterns too), so my apologies in advance for any…
View original post 1,360 more words